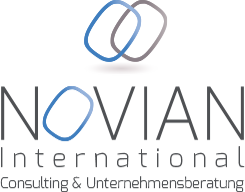 FRENCH-GERMAN CONSULTING COMPANY DEUTSCH-FRANZÖSISCHES BERATUNGSUNTERNEHMEN
Historique
Created in 1999, Novian International is a consulting company specialized in German-French business. The company is an expert on all the French-German questions and offers high-quality services thanks to an excellent operational support of its customers.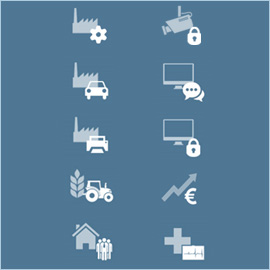 Business Areas
Since the company was created, Novian International has intervened in many business sectors in France and in Germany:
Industrial equipment
Automobile industry
Industrial digital printing
Agricultural equipment
Companies hosting
Software
Internet, web-based services
Services
Fundraising
Medical equipment
Technological Start-ups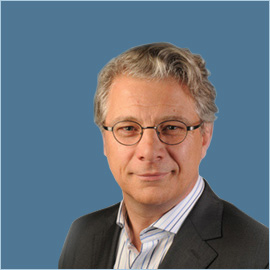 Management
François Gaillard has gathered more than 27 years in various top management positions in Europe, especially in Germany and France, in service industries as CEO of CIPE Group a listed company in the French stock-exchange and as Vice President of the American Tyco European Security Services, as well as in process industries (technical textiles or automotive industry for instance).
Since more than 15 years, François Gaillard is the CEO and founder of Novian Consulting & Unternehmensberatung, a consulting and investment company focused on early stage technology companies and capital development.
François Gaillard studied international business at the Lyon Business School (Ecole Supérieure de Commerce de Lyon) and lived in Germany and France.
More infos here : Linkedin
Over its interventions, Novian International has developed an expertise in particular fields such as:
Agricultural equipment
Innovation
Services market (asset management of contract customer)
Industrial activities of process and transformation.
The company works more precisely on managerial issues around the French-German & German-French business-axe as well as in the German-speaking countries (Austria, Switzerland, Central Europe).
For more than 15 years, the know-how and skills characterizing Novian have been directed at companies eager to develop, optimize or reposition their operational strategies.
Today, Novian is really close to the field thanks to its custom-made interventions The French-German consulting company assists and supports the leadership and investors during each step of the companies' development.
Innovative Start-up companies in France
Developing your business in Germany
Optimisation of international proceedings
Our services
General management & strategic plan
Business & Marketing
Human resources
Mergers/Acquisition & fundraising
Strategic analysis
Settlement of organizations
Establishment & creation of subsidiaries
Repositioning of subsidiaries
Operational support on the field
Management of virtual offices
Crisis management
Interim Management
Negotiations with French or German partners
Direct/indirect networks and operational support
Commercial & Marketing strategies
Translation of the company documents
Recruitment of employees
Writing of work contracts
Intercultural seminars
Training
Seeking of targets
Audit of the commercial structures
Post-acquisition support
Fundraising support

Industrial equipment

Automobil industry

Printing and marking equipment
Agricultural equipment

Virtual offices management
Software
Internet and web services

Services provision

Fundraising

Medical equipment